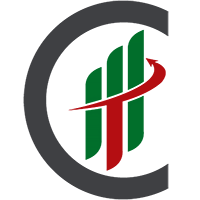 We Provide Most Professional Service Since 2012
TMMC is a leading management consultancy dedicated to support businesses with competitive, adoptable and result oriented effective management system on the basis of a local or internationally renowned standard. The team with vast experience and expertise on advising and documenting exact requirement of an organization to various operational areas are always being appreciated by the clients.
TMMC, established in the year 2012, is a member of Economic Group Holdings, a group of Companies in United Arab Emirates.
Since our process of consultancy on documentation, training, implementation & certification on such standards (i.e. ISO, BS, IEC/EN, ANSI etc) are generally framed from simple to complex; the implementation, certification, Integration, transition and maintenance have always been found easier.
Our Services add values to your businesses through Gap Analysis, Process Mapping, ISO documentation and related trainings which are primarily focused to improve businesses, comply with legal requirements, reduce business risk, improve efficiency, reduce misuse/wastage of resources, avoid redundancy or repeat job, customer satisfaction, self disciplining to enhance quality of product/services and integration of each interrelated activities of an organization to maximize accuracy & output.
TMMC have always delivered the services on time and meeting the clients' expectations. Hence, TMMC is always being treated as 'value for the value' by its clients.
Relation with each of our clients is more than the business for us.
Our Working Process
Documentation, Training, Implementation, Audit & Certification
Testimonials
TMMC has made our process easy and homogenous by ISO documentation to QMS.
Because of TMMC consultancy for ISO 39001 RTSMS, we got a way to work towards reduction of road traffic violations & accident
RTSMS ISO 39001 documented by TMMC and our approach towards reduction of Road Traffic Accident, violations was set right.
Construction works were in better, reduced rejection of job, OHS accidents, found high level of legal compliances at site.
We found the TMMC as a business solution provider which helped us to enhance customer satisfaction.